Organised annually by the Australian Student Environment Network (ASEN), Training Camp is a space within which we can build capacity, community and alternatives towards an environmentally and socially just world.
Training Camp is a space for sharing skills and knowledge, for building community, for making the spaces we share safer than those we find elsewhere, for swimming, playing, discussing, makin' music and having fun! It's not just for students, young people or ASEN people. If you are working towards an environmentally and socially just world, this is for you!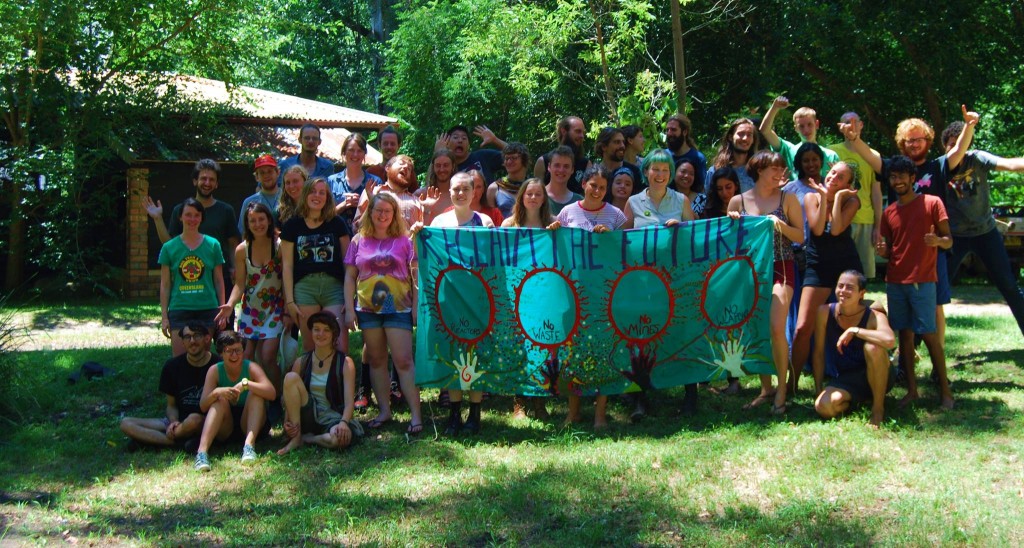 Training camp takes place over summer each year, usually in the week of January before Invasion day (26th). Each year many people who attend Training Camp travel afterwards to the Aboriginal Tent Embassy in Nganbra/Nganbira (so-called Canberra) to support activities at the Tent Embassy and further our solidarity work with First Nations peoples.
If you're interested in coming to Training Camp in 2017, watch this space!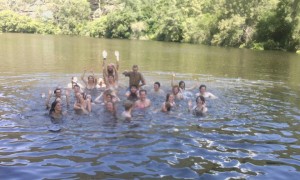 Training camp workshops might be on anything from Decolonising First Nations Solidarity Work, Direct Action Skills & Critique, Radical Mental Health, Media for Actions, Space to discuss & organise SoS2016, Colonisation & Decolonisation, Gender, Patriarchy & Feminism, Fundraising, Just Transitions, Building & Maintaining Collectives, Alternatives to Capitalism, Facilitation Skills, Fossil Free Escalation and more.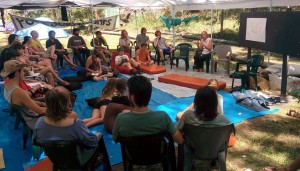 Please contact the TC 2017 Organising Collective if you would like more details, wanna get involved in organising, have any feedback or would like to join the Grievance Collective: nationalconvenor@asen.org.au
Quotes from previous participant given anonymously in event feedback:
"It was a light bulb moment in my life. While I know there are many problems with the way we live, ASEN Training Camp has provided me with practical skills connected to theories of change concepts to begin to make changes in my own life, as well make changes in the wider community."
"ASEN Training Camp is an amazing experience. I learned so much about leadership and strategy, not only from workshop content but also from the opportunity it gave me to network with other student activists. I arrived home rich with the enthusiasm that positive change is possible, and the skills to make it happen."
"What an incredible experience! Fantastic to meet new people who are like-minded and share ideas to create or build on actions for a more sustainable future for Australia!"
"When I first went to an ASEN training camp, it really challenged me, and opened me up to a different way of thinking about the world. It gave me the skills and confidence to organise with others for change. Now that I've been involved in organising an ASEN training camp, I have been challenged again. This time, to think about modes of activist education, organisational growth, and how to nurture new energy."
"ASEN Training is an unmissable opportunity and once you go once you will come back again and again… One of the few healthy addictions in the world :)."
"Bring on 2013"